RESIDENCIES
Tårnby Park Studio (TPS) has a capacity to lend their own spaces for artists in residency. Artists having a residency at TPS have the chance to rehearse, try out, make showings and get professional feedback on their work . They also can use the special situation in the housing area to try out some material for people living her. The immediate feedback of non-artists can be very valuable in a developing process.
TPS tries to build up relations with artists on a long term and invites regularely residency artists to its festival or other public happenings.
MANY WILD TIMES
Andreas Haglund
Residency 18.-29.9. 2023
Showing d. 26.9. kl. 19.00
'Many Wild Times' is a choreographic project by Andreas Haglund. In it they investigates the overlaps between hetereocis-normative sociability and climate collapse. The staging methods propose queer access to time and how dance can distort the binary of nature and culture. The work consists of dances that stretch and songs that loop and Andreas uses 'Many Wild Times' to investigate methods to rewild dance & choreography. Inspired by Queer theorist Jack Halberstam and Climate theorist Andreas Malm (amongst others), he learned the ways in which Queer lives are determined as degenerate and 'against nature'. Andreas investigates how this pequeerliar social position can be an (ad)vantage point for reformulating human relations to nature. What is regenerative about the degenerates? How can dance tease regenerative practices from the body? The showing in Tårnby on the 26th will consist of all the materials gathered so far. In a sensuous collage of dances and songs Andreas will continue formulating the premise of the project.
SAMIR / FINE ARTIST
Residency  08.09-30.09
Exhibition foreseen

Tårnby Park Studios neighbor and artist Samir Bohammouch was born in Copenhagen to parents from Morocco. His work has a thread of neo-expressionist works that are based on his subconscious, dreams and free imagination. He uses strong colors and expressions that give a special meaning to his paintings. He believes that the meaning of the works is individual from person to person in how they view his works, as we all think differently from how we view and immerse ourselves in Bohammouch's works. It is important to Bohammouch that his art should be accessible to all people regardless of age, gender, origin and background. For example, he has a Facebook page called "Art By Samir Bohammouch" where everyone is welcome to view and support Bohammouch's art.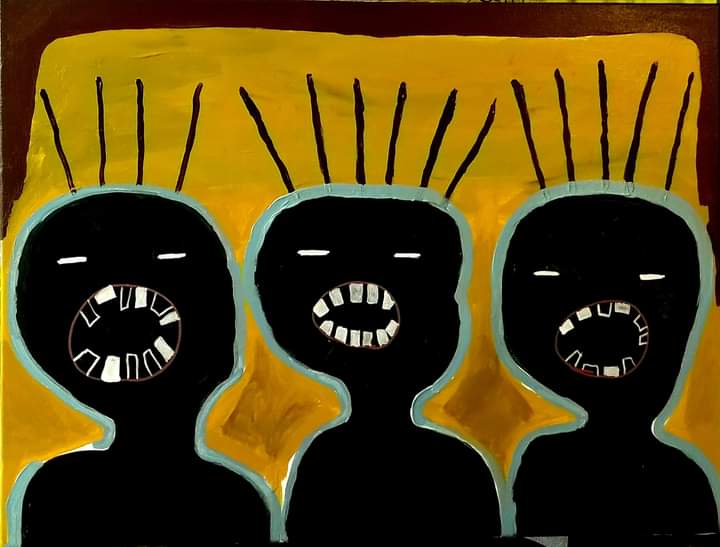 DO AROUND THE WORLD
Parini Secondo
Residency 21.-26. August
Process Showing: 24. August kl. 19.00

Parini Secondo re-approaches the world of play. In their new production – do around the world (working title), they are  fascinated by jump rope both as an athletic practice and as a rhythmic element. In this instrument, Parini identifies the powerful union between the athlete and the child, two heroic figures who, together with the poet, share a close relationship with death (Jesi, 1958). Starting from the typical rhythms of their own childhood, a choreographic score for two jumpers takes shape in which body and rope are a single sound technology. Gymnastic activity becomes an acoustic and visual meditative pretext. The work is pursuing in the online research that finds its physical translation,
Curriculum
Parini Secondo was born in 2017 from an idea by Sissj Bassani and Martina Piazzi, involving Camilla Neri and Francesca Pizzagalli. The collective works on movement in a protean way, questioning the limits of authorship and up-to-dateism. With an ecological and ready-made act, the group remixes other people's ideas found online, assembling choreographies through sampling. Parini exploits and supports the potential of open source and DIY [do-it-yourself]. From 2019 collective collaborates with Alberto Ricca, teacher and electronic composer under the name Bienoise, involved in the projects "i"(2019), "ROCCO"(2019) , "SPEEED"(2020) and "be me" (2021).
DO AROUND THE WORLD IS SUPPORTED BY Culture Moves Europe, Funded by the Creative Europe Programme of the European Union, Implemented by the Goethe-Institut.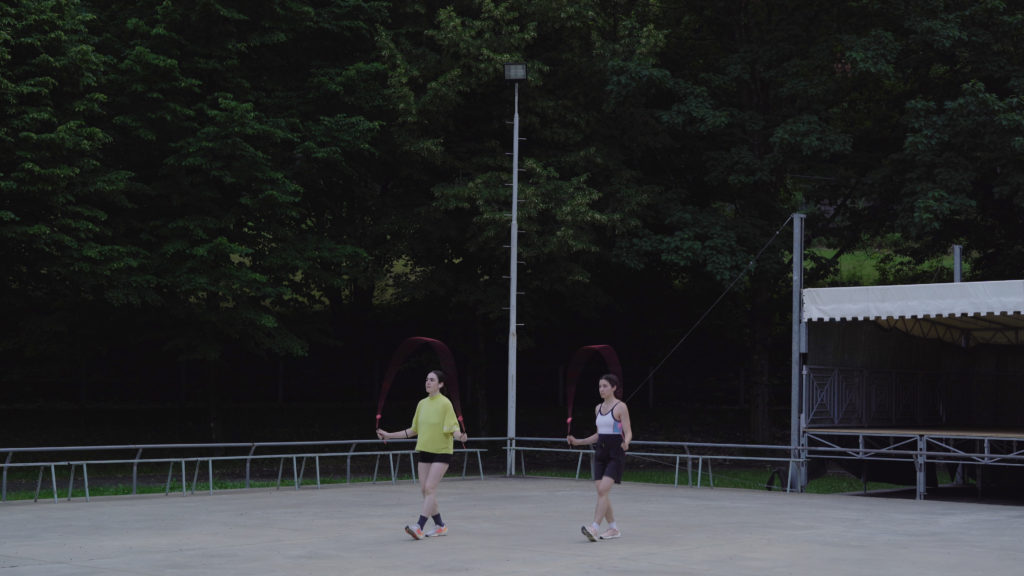 SOLAR SEGMENTS
Andreas Haglund
Residency March 23/Fall23
Process Showing: TBA
The project springs out of a fascination with perception of time produced by (post-)industrial society and fossil fuels. What role can dance play in sensitizing the body to other, more sustainable, temporalities? Solar Segments is a choreographic project exploring the dancing bodies capacity to perceive time. Time passes, flows, repeats and approximates.What is an eco-somatic sense of time? How is it possible to choreograph it?


Andreas Haglund (Pronouns: He/They) works as a freelance dancer, performer and choreographer in and around Stockholm and Copenhagen. He is an active member of Dance Cooperative; a platform, dance studio and venue for intersectional practice and performance organised by 16 professional artists in Copenhagen. Through this framework he has facilitated several performance events, presenting both his own works and collaborations as well as hosting other artists and their works. They are educated in Dance & Choreography from The Danish National School of Performing Arts where they trained mostly western dance techniques with an emphasis on contemporary dance practices. Their education also included an exchange semester at The Academy of Dramatic Arts in Zagreb, Croatia.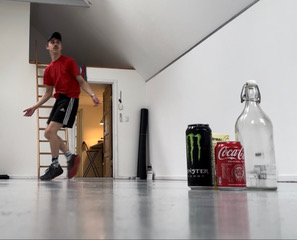 YOUR HEART OUT


Ottavia Catenacci and Ella Östlund
Residency November 22/January 23
Process Showing: 9. January 19.00
Reserve your free seat here

YOUR HEART OUT is a dance playground for choreographic investigation into the logics and questions of fandom. It's a curiosity towards fandom as a carrier bag of excessive emotion for imitating, worshiping and power playing hierarchical relationships. The fan and the idol are always playing – who moves what moves who?
Ottavia Catenacci and Ella Östlund are both recent graduates from the BA in Dance and Choreography at Den Danske Scenekunstskole. The residency at Tårnby Park Studio is their first as an artistic duo. They will do a first sharing of a work in progress – a try out of sorts. There will be a moment for conversation and feedback after.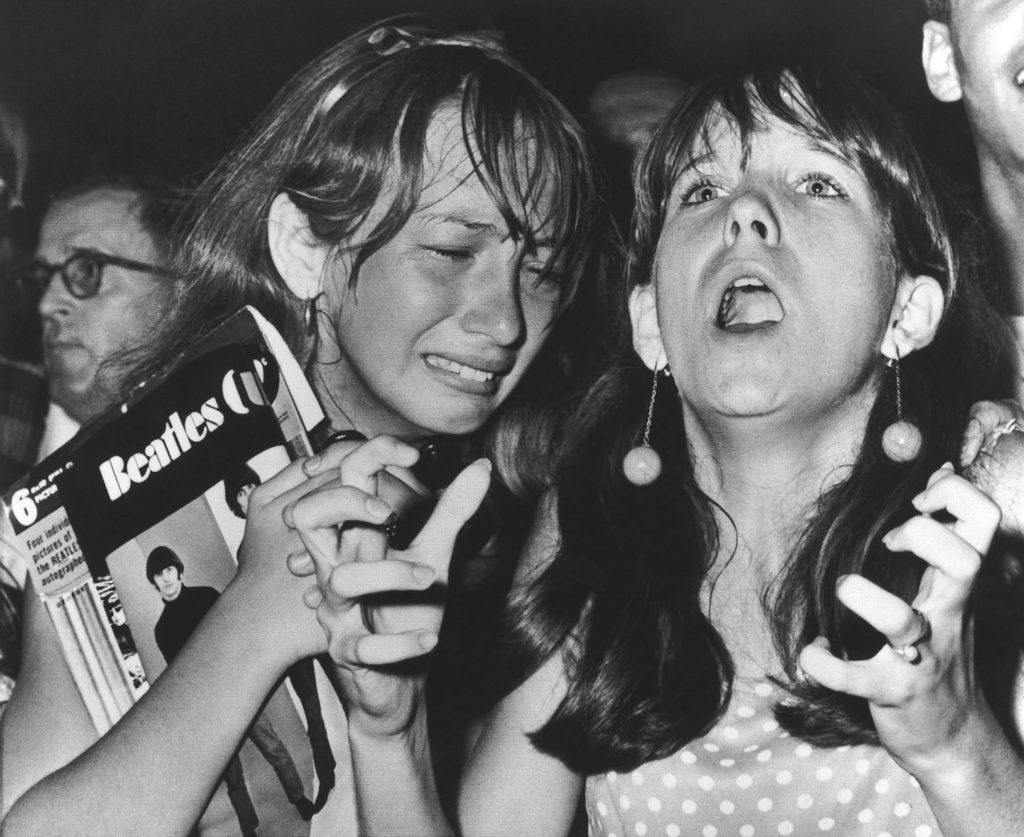 THE SWIMMER
April 2022
THE SWIMMER er en koreografisk research, der udforsker historiefortælling.
Hvordan skaber man fortællinger og overbevisninger. Vi er nysgerrige på, hvordan post-sandhedspolitik påvirker identitet og tro gennem nye kommunikations- og medieteknologier.
Hvilken effekt har de på vores kroppe, bevægelse og sociale organisering?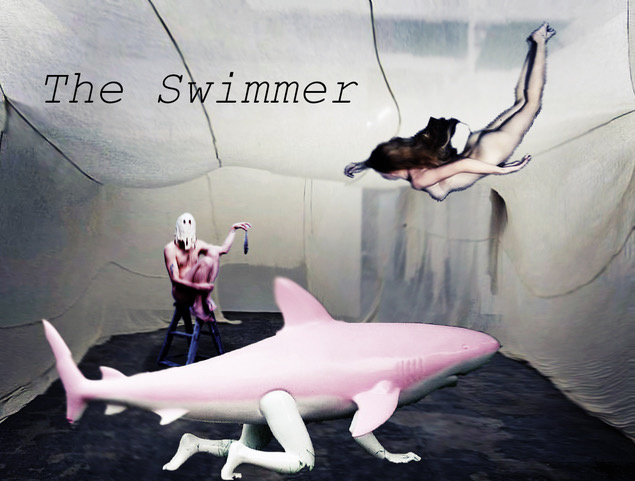 BARELY THERE
In october 2021 we hosted Denise Lim and Stina Ehn. They showed a work-in-progress of their piece "Barely there". Denise Lim will perform in the Tårnby Park Performance Festival 2022!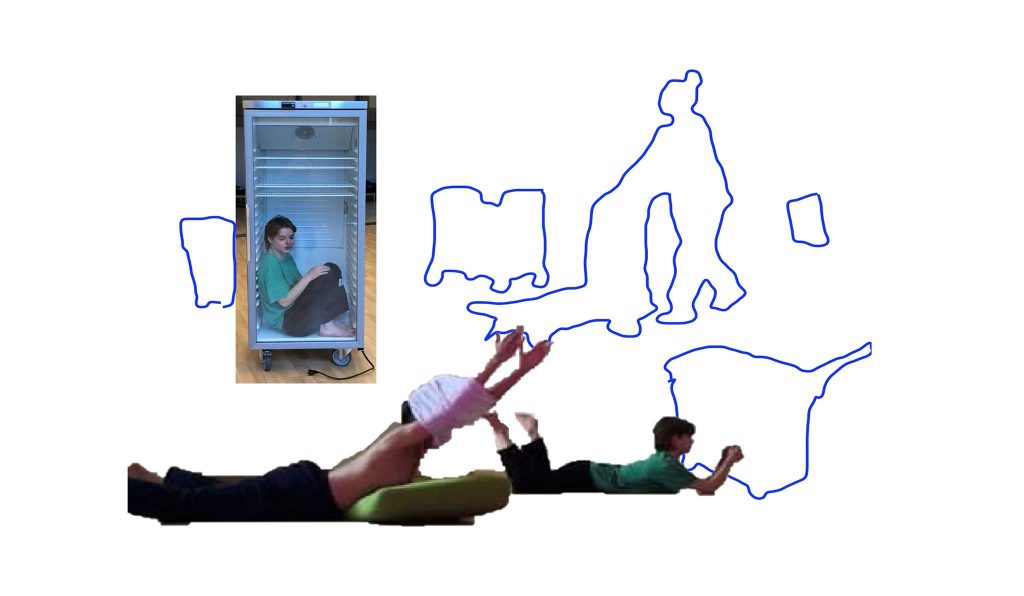 LUCIE PIOT, MARIA STRIIM AND ALINE COMBE
In spring 2021 we hosted dancers/choreographers Lucie Piot, Maria Striim and Aline Combe.
After their residency, they performed in the Tårnby Park Performance Festival!